The third day of the competition looked like a denouement, especially in the big categories. At the end of the day, close fights of excellent quality.
At each session, his surprise. The one of the day is to the credit of the English featherweight Peter McGrail, double world medalist (2017 and 2019) but who, despite his gestural ease, lacked percussion against the Hungarian Roland Galos. This was not the case for The Frenchman Samuel Kistohurry, sharp winner of the Azerbaijani Tayfur Aliyev.
In welters, the subject of His Gracious Majesty, Pat McCormack, has, him, ally aesthetics and efficiency to validate his ticket to Tokyo. He was imitated in this by the Irishman Aidan Walsh, the slender and sprawling Azerbaijani of Cuban origin Lorenzo Sotomayor Collazo who played cat and mouse with the Belarusian Aliaksandr Radzionau, and finally, by the false Russian guard Andrei Zamkovoi whose hyper-precise rear arm did damage. Lightweights Sofiane Oumiha and Luke McCormack also performed as virtuosos of the rings that they are.
In middleweight, two pugilists have really been above the lot and should stand out in the Land of the Rising Sun. First of all, the Ukrainian Oleksandr Khyzhniak, 2017 world champion, who by his impressive flow of blows and his power has stifled the Swede Adam Chartoi, disqualified for having been inflicted more warnings than allowed. Then, his successor in the world rankings, the Russian Gleb Bakshi who was hasty by forcing the referee to stop his opponent, the Belarusian Vitali Bandarenka.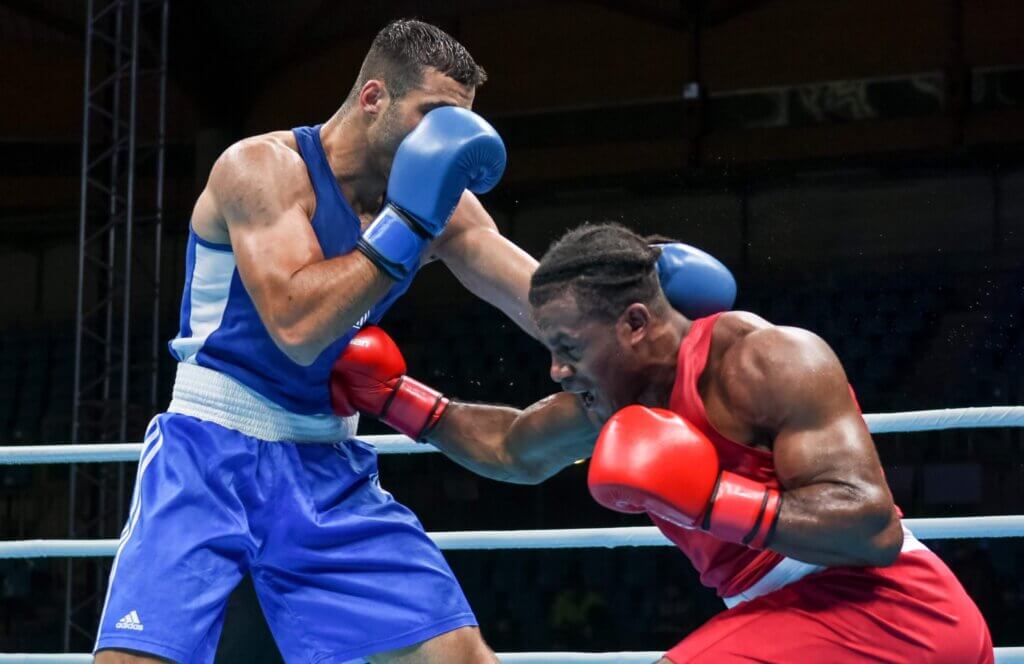 The strong men were nine minutes away from happiness
The strong men were nine minutes away from happiness, since in case of success in the quarterfinals, they had the assurance of making the trip to Japan. In heavyweight, the lucky ones are the reigning world champion, the Russian Muslim Gadzhimagomedov, as well as the Englishman Cheavon Clarke, the Spaniard Emmanuel Reyes Pla and the German Ammar Abduljabbar who dominated the Belarusian Uladzislau Smiahlikau, which one had the favors of the predictions as bronze medallist of the European Games. In the super-heavyweights, the last square will be composed of Azerbaijan's Mahammad Abdullayev, Russia's Ivan Veriasov but also England's Frazer Clarke, 2017 European vice-champion, and France's Mourad Aliev, silver medallist at the 2019 European Games.
The ladies also saw their headliners cross the hurdle and glimpse Japan. In featherweight, the Italian Ima Testa, in full confidence, posed, with her lengthening, an insoluble problem to the Croatian Nikolina Cacic while the Bulgarian Stanimira Petrova was far too fast and lively to give the English Kariss Artingstall time to organize. As for the Irish Michaela Walsh, winner of the French Mona Mestiaen, she did not stop in such a good Olympic path since she took the ascendancy, in the sober style but without major shortcomings that is hers, over the Swedish Stephanie Thour.
Alexandre Terrini
Translated by Laurence Lorenzon